Thompson Brothers Club Lambs
"If your not the Lead Dog, the view never changes"
Special News
2012 Lambs Ready for Viewing!!! Give us a call
Our Products
Club Lambs, Breeding Stock, Auctioneer
About Us
TED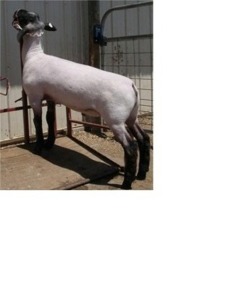 Lead Stud Ram
Our Club Lamb Flock includes 38 ewes and 12 Yearling Ewes mainly of Suffolk x Hampshire Crossbreds. Current Sires include "Terhaar 78" (2008 Eastern Stud Ram Sale Reserve Champion Wether Sire) "TED" (Greiner) "Homeboy" (Ted x Overman)
Terhaar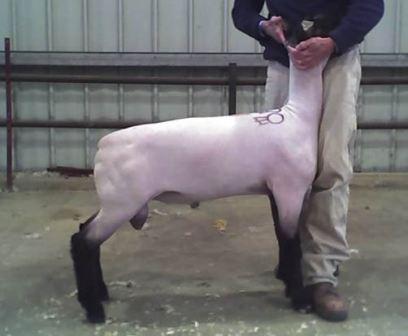 For Sale
Contact Information to Paul, Julia, Josh, Jacob and Seth. 103 Westridge Lane Paris, Ky. 40361 (859) 227-1373
Our Flock was started as a 4-H project in 1976 by Dad, who has maintained super competitive club lambs for 36 years. Let us help you become competitive also!
Directions
7.5 miles from Lexington in Bourbon County "The Heart of Thoroughbred Country".
Hours of Operation
Open 24 Hours, call for appointment.
Here is where you can find our products:
Midwest Elite Sale 3/31/2012
At the Farm - See Us on Facebook
Kentucky Club Lamb Assn. Sale - April 13, 2012
Thompson Brothers Club Lambs
5060 Bryan Station Rd
Paris, KY 40361
Phone: ( ) -
Phone2: ( ) -
Fax: ( ) -
Email: Blacksheep152@aol.com