LPH Manufacturing Inc.
Your foundation for a good nights sleep
Our Products
All poplar box spring frames, dimension stock, burial vaults, crates, survey stakes, animal bedding
About Us
Box Springs
Box springs are what we do best. Our box spring component is often considered the highest quality
Founded in 1975, LPH heads into the 21st Century with 25 years experience in meeting our customers' needs. Part of that attention to detail stems from the the pride of being family owned and operated.
Dimension Stock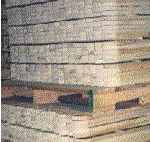 We use a band saw to cut the radius on the end and side rails which provides a smoother finish.
We use 1 common 4/4 poplar in all our products. Being situated in the heart of Kentucky allows LPH to utilize much of the lumber that grows in the area.
Burial Vaults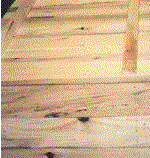 Wooden burial vaults are still used in this area to reduce burial expenses.
Directions
Located off Hwy.163 on the Monrow/Metcalfe County border in south central Kentucky.
Hours of Operation
7:00 a.m -3:30 p.m. central time, Monday thru Friday
Here is where you can find our products:
same
LPH Manufacturing Inc.
9285 Edmonton Road
Summer Shade, KY 42166
Phone: (270) 487-5171
Fax: same
Email: prproffitt@aol.com
Website:
www.lphmfg.com