Three Fork Creek Ostrich Ranch
We raise them, we sell them, farmer to farmer.
Special News
NEW !! OSTRICH ARTS AND CRAFTS, ORIGINAL DESIGNS
Our Products
Ostrich Breed Stock, Ostrich Arts & Crafts, Ostrich Eggs, Ostrich Chicks, Ostrich Feathers, Ostrich Feather Ear rings, Ostrich Feather Key rings, Ostrich Feather Necklace, Dream Catchers, Decorated ostrich eggs.
About Us
I am 3 hours old

Snow Flake Ostrich Chick
America's leading ostrich breed stock exporters. We export all over the world.
Ostrich Egg / Feathers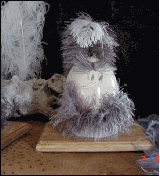 pencil ostrich on egg
We have recently added our beautiful ostrich arts and crafts, starting at http://www.gjsostrichranch.com/page12.html
BEST HAT IN TOWN!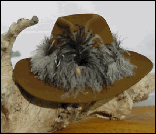 Ostrich Feather Hat Bands
Directions
See our web site for directions: http://www.gjsostrichranch.com
Hours of Operation
8 days a week
Here is where you can find our products:
At our ranch.
Three Fork Creek Ostrich Ranch
1010 Cross Road Pike
Corinth, KY 41010
Phone: (502) 484-0010
Phone2: (502) 803-5581cell
Fax: (502) 484-2473
Email: gjs@kih.net
Website:
www.gjsostrichranch.com