Power Machinery & Implement Inc.
Special News
KUBOTA'S NEW M40 SERIES NOW IN STOCK !!!!
Our Products
Kubota Tractors, Utility Vehicles, Woods Mowers, Loaders, Blades, Backhoes, Grasshopper Mowers
About Us
RTV 900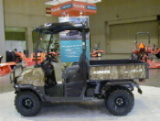 KUBOTAS NEW UTILITY VEHICLE
We are the oldest Kubota dealer in Kentucky.
We offer a wide variety of new equipment to meet all your equipment needs.
Looking for quality used equipment? Give us a call. We may have want you are looking for; and if we don't have it in stock, we'll be glad to try to locate it for you.
Directions
We are located on highway 41, 1 mile south of the red light in Hanson, KY
Hours of Operation
8-5 CST Weekdays; 8-12 Saturdays
Power Machinery & Imp. Inc.
6320 Hanson Rd.
Madisonville, KY 42431