HipShot Wood Carving
Turning your vision into wooden works of art!
Special News
Hand carved wooden signs for home or business.
Our Products
Woodcarvings, wood sculptures, wood signs
About Us
University of Texas at Dallas Badge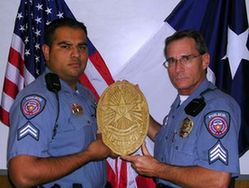 Hand carved badge commissioned by the U.T. Dallas Police Department.
HipShot Wood Carving specializes in hand carved and sculpted wooden art.
"Verdant"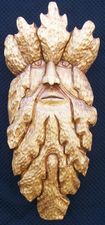 Grant County Artist of the Month featured work.
Specializing in commissioned pieces to your specifications or by our design.
"Dalen"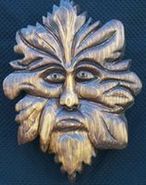 A classic green man.
Featured in national woodcarving magazines and on the DIY Television Network. Our wood art is owned by collectors in 39 states, Asia, Australia, Europe, Canada and Bermuda.
Directions
Find us on the internet at http://hipshotwood.com or http://anniversaryoriginals.com
Hours of Operation
24 hours a day.
Here is where you can find our products:
Internet
Art Shows
HipShot Wood Carving

Dry Ridge, KY 41035