Suzian's Cakes
Decorated Cakes for Every Occasion
Special News
EMAIL OR CALL FOR FREE WEDDING CAKE CONSULATION!!!
Our Products
Wedding cakes, Wedding shower cakes, Birthday cakes, Anniversary cakes, Graduation cakes, Baby shower cakes, Communion cakes, Holiday cakes, Banquet/Large event cakes
About Us
Catherine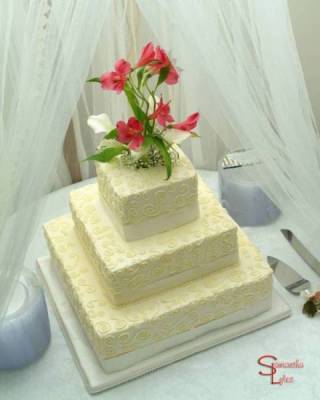 Ivory 3 tier square with buttercream icing and swirls.
Suzian's Cakes specializes in creating unique, delicious cakes for any occasion!
Jacquelyn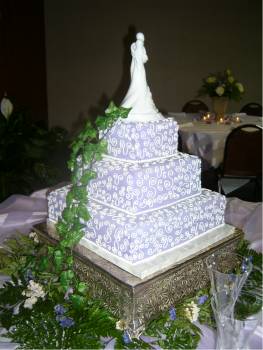 3 tier square wedding cake covered with pale lilac fondant and buttercream swirls.
Visit www.suzianscakes.com for for photo galleries of unique cake creations.
Spongebob Cake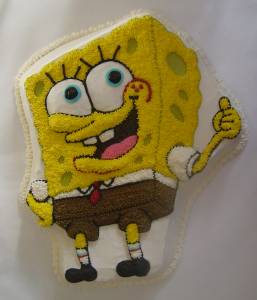 Approximately 20-25 servings
Email Suzian Cunningham at suzian@suzianscakes.com for more information and pricing.
Hours of Operation
Email suzian@suzianscakes.com for more information
Here is where you can find our products:
Delivery and set up available in Bowling Green, Kentucky/Warren County and surrounding areas.
Suzian's Cakes
266 Sandalwood Drive
Bowling Green, KY 42101
Phone: (270) 842-9776
Phone2: (270) 996-8725
Fax: (270) 842-9776
Email: suzian@suzianscakes.com
Website:
www.suzianscakes.com