New Hope Farms
Award Winning Registered Suffolk Sheep since 1989
Special News
Winner: 2006 KY State Fair Grand Champion Suffolk Jr Ewe, KY Breeder.
Our Products
Registered Suffolk Sheep, Breeding Rams and Ewes, Club Lambs, Gourmet Quality Lamb Meat
About Us
New Hope Farms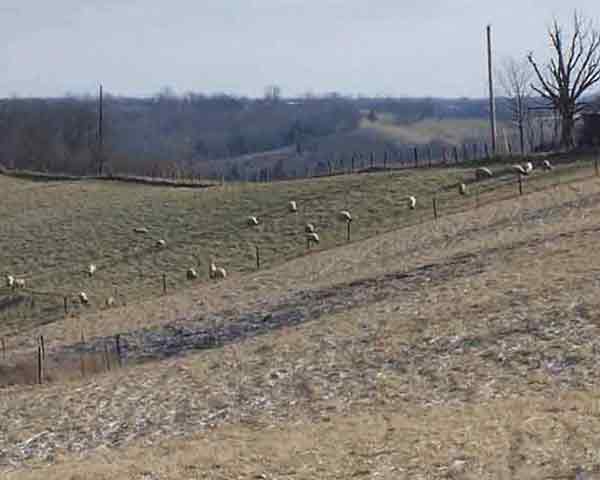 Beautiful Rolling Hills of Northern Kentucky
New Hope Farms' Philosophy is that Suffolk sheep are raised first and foremost for performance as meat breed livestock: fast growing, heavy muscled, sound structure. Next for breeding performance: easy lambing, multiple births, strong milking, excellent mothering, scrapie free, spider free genetics. Finally, breed type characteristics: clean fiber wool, classic style appearance, long bell-shape ears, roman nose, clean head.
PoweRR Plan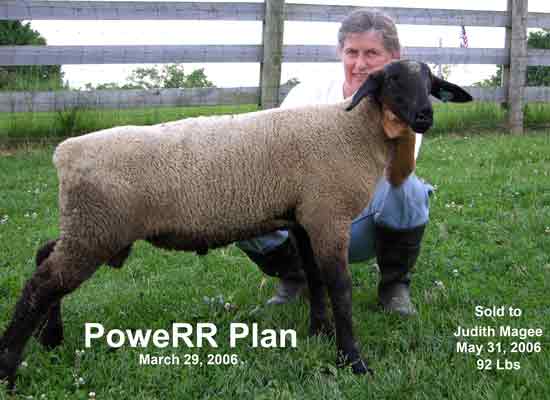 Our RR Ram sold in 2006. Rate of gain 73 pounds above birth weight in 60 days. 1.22 lbs/day.
We strive for excellence in all facets of our operation. Quality Breeding, Gourmet Quality Lamb Meat, Healthy Livestock, Clean Premises.
We just returned from Sedalia, MO where we purchased our new Ram. He is the Reserve Champion Performance Class Suffolk. This Meaty ram has a 3.8" loin eye at 5 months of age.
Directions
30 Mi. SE of Cincinnati, 1.2 Miles West of AA Hwy (Hwy 9); on Hwy 159 (New Hope Rd)
Hours of Operation
Call for tour or information
Here is where you can find our products:
On Premises
New Hope Farms
1130 New Hope Rd
Foster, KY 41043
Phone: 1-859-472-5377
Fax: 1-859-472-1747
Email: donb4@yahoo.com