Hickory Hill Farm of KY, LLC.
Bountiful Beef and Plentiful Pork
Our Products
All Natural Beef and Pork
About Us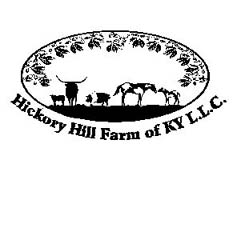 Beef is sold by half, whole or quarters. All is vacuum packed and cuts are clearly marked
We sell at as near market price as possible to make it worth our time and it will be offered "on the hoof" (hanging weight).
The current price is $3.00/lb for pork and $3.50/lb for beef. This includes processing fees and we pick it up for you. You must pick up your meat the day that we pick it up. We do not have storage facilities.
Hickory Hill Farm of KY, LLC
3741 Union Ridge Rd.
Frankfort, KY 40601-8061
Phone: (502) 535-4649
Phone2: 1-859-361-0081
Email: hickoryhillfarm2003@gmail.com