SCAPEGOATSOAPS
Designer Handmade Goat''s Milk Soaps
Our Products
Goat''s milk soaps of various fragrances and colors such as Oatmeal/milk&honey,Lavender,Sandalwood,Tropical,Vanilla,Unscented and Lovespell(similar to victoria''s secret). Bubblegum and a special Hunter''s-NO SCENT/NO COLORANT,twilight inspired fragrances, a spa collection, novelty fun soaps, silly band soap and many more!
About Us
LAVENDER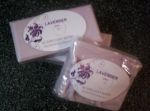 Since 2007 we have been making quality goat''s milk soaps for all skin types. We don''t add all those unessessary ingredients that commercial soaps have in them such as detergents, chemicals and preservatives. Our soap will not dry your skin and works great not only as an every day soap but for eczema and psoriasis as well. We are constantly adding new fragrances to our product line and now have over 45 fragrant bars so visit our website and enjoy!
LOVESPELL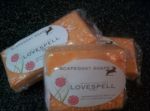 SIMILAR TO VICTORIA''S SECRET FRAGRANCE
OATMEAL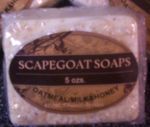 Hours of Operation
MONDAY THRU FRIDAY 8a-3:30p (SORRY, NOT OPEN TO THE PUBLIC).
Here is where you can find our products:
www.scapegoatsoaps.com
OR BY CALLING 270-893-1101 AND PLACING ORDER
SCAPEGOAT SOAPS
20 WOODLAND HILLS LANE
LEWISBURG, KY 42256