Kentucky Ag News
KCARD accepting applications for executive director through Dec. 7
Kentucky Agricultural News staff report
ELIZABETHTOWN, Ky. - Deadline to apply for executive director of the Kentucky Center for Agriculture and Rural Development is Dec. 7.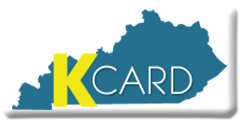 The Executive Director is responsible for Kentucky's statewide program of rural agribusiness development through the provision of information, research, analysis, technical assistance and leadership to rural communities, and agribusinesses, KCARD says in an advertisement for the position.
Based in Elizabethtown, KCARD describes its mission as foster[ing] business success and growth by developing and delivering technical assistance and by providing educational opportunities for agricultural and rural businesses seeking to enhance their economic opportunities in and around the Commonwealth of Kentucky.
For more information on the position, go to www.kosource.com and go to Job # 8190. To find out more about KCARD, go to www.kcard.info.