Commissioner's Comments
Share your success at the Kentucky Cattlemen's Association convention
Sharing Our Success is a good way to look at the 2013 Kentucky Cattlemens Association convention Jan. 10-12 in Lexington. Kentucky beef producers will have the opportunity to compare notes with each other, hear from beef and forage experts, and visit the popular Ag Industry Trade Show.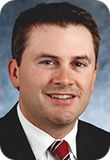 This year, we are fortunate to have as our special guest Dr. Emil John Pollak, director of the USDA Meat Animal Research Center in Clay Center, Neb. Dr. Pollak is scheduled to speak during the opening session on Jan. 11. He will talk about the sustainability project being funded by the beef check off and some of the research being conducted at the MARC. Dr. Pollak has published or co-published numerous papers on livestock genetics, genomics, and reproduction. This is an outstanding opportunity for Kentucky producers to hear from a nationally known expert in his field.
Dr. Nevil Speer, professor of animal science at Western Kentucky University, will share the 2013 market outlook the afternoon of Jan. 11. At the Forages at KCA program, researchers will talk about pasture finishing beef, challenges and opportunities in forages, and the health advantages of beef. An exciting womens program and educational activities for our juniors also are on the schedule.
Finally, we will have the opportunity to thank Mike Bach for his year of service as KCA president and welcome the 2013 president, Don Reynolds.
Once again, we will welcome our friends from the Burley Tobacco Growers Cooperative Association, who will hold their annual meeting on the afternoon of Jan. 11.
The KCA and the BTGCA will co-host the trade show with dozens of vendors promoting a vast array of products and services. The Kentucky Department of Agriculture will have a booth featuring the state veterinarians office, our marketing office, and our forage testing program. Drop by and visit with some of the KDA staffers who work hard for you every day.
For convention updates and to download a registration form, go to the KCA website at www.kycattle.org. To avoid late registration fees, get your registration and fees in by Dec. 31.
I want to commend KCA Convention Chairman Charles Embry, Executive Vice President Dave Maples, and the whole KCA staff for putting together an educational and entertaining lineup of presenters. You will leave this convention with good information that you can take home and use to improve your operations. I look forward to seeing you there.