Kentucky Ag News
USDA Loan Repayment Awards Help Deliver Veterinarian Services to Underserved Rural Communities
USDA
WASHINGTON - The U.S. Department of Agriculture has issued 47 awards to help veterinarians repay a portion of their veterinary school loans in return for serving areas of the United States lacking sufficient veterinary resources. The awards, totaling more than $4.6 million, were made by USDAs National Institute of Food and Agriculture through the Veterinary Medicine Loan Repayment Program (VMLRP) and will benefit 30 states. Two awards were made to veterinarians in Kentucky.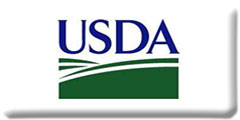 Many veterinarians are facing insurmountable student loan debt, and they choose to work in urban locations that offer higher pay. This is causing a critical shortage of veterinarians in rural America, said NIFA Director Sonny Ramaswamy. This assistance will help veterinarians return to rural America where they can provide needed services to our farmers and ranchers and continue to keep our food supply safe for all Americans.

Veterinarians are critical to Americas food safety and food security, and to the health and well-being of both animals and humans. Major studies indicate significant and growing shortages of food supply veterinarians and veterinarians serving in certain other high-priority specialty areas. A leading cause for this shortage is the heavy cost of four years of professional veterinary medical training, which can average more than $150,000, according to the latest American Veterinary Medical Association survey of graduating veterinary students.

Recipients are required to commit to three years of veterinary service in a designated veterinary shortage area. Loan repayment benefits are limited to payments of the principal and interest on government and commercial loans received for attendance at an American Veterinary Medical Association-accredited college of veterinary medicine resulting in a degree of Doctor of Veterinary Medicine or the equivalent. Loan repayments made by the VMLRP are taxable income to participants. Also included in the award is a federal tax payment equal to 39 percent of the loan payment made directly to the award recipients IRS tax account to offset the increase in income tax liability.

NIFA received 139 applications in fiscal year 2012. Below is a breakdown of the fiscal year 2012 awards:

47 awards totaling $4,610,954 (includes loan and tax payments)
Average award: $98,105 (includes loan and tax payments)
Average eligible debt for repayment: $119,500
83 percent of recipients received the maximum payment of $25,000 per year (plus taxes)
72 percent of awards went to those who obtained their Doctor of Veterinary Medicine within the last three years

A map showing all designated shortage areas and areas that were filled is available on the NIFA website.
The National Institutes of Health Division of Loan Repayment provided their expertise in service to NIFA during the applicant review process by reviewing loan documents submitted by the applicants.

NIFA focuses on investing in science and solving critical issues impacting people's daily lives and the nation's future. For more information, visit www.nifa.usda.gov.