Kentucky Ag News
Lawrenceburg third-grader wins statewide cabbage contest
Special to Kentucky Agricultural News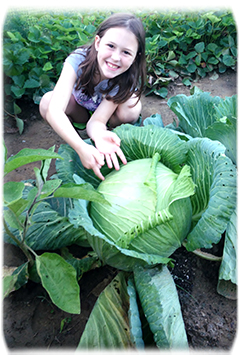 UNION SPRINGS, Ala. – Anna Sawyer from Saffell Street Elementary in Lawrenceburg was selected the Kentucky winner of Bonnie Plants' Third Grade Cabbage Program.

Sawyer grew a 10.5-pound cabbage to earn a $1,000 scholarship from Bonnie Plants. She will be recognized at the Kentucky Agriculture Day Celebration in April.

This past season, 21,852 third-grade students in schools across Kentucky received cabbage plants to take home, care for, and grow.

Kimberly Harruff, national director of the cabbage program, said she hopes the competition "will be a catalyst to spark children's interest in agriculture, understand where their food comes from, and allow them to learn the basics and joys of gardening."