Kentucky Ag News
Vol. 9 No. 11 • June 20, 2016
The first regional meeting of the Kentucky Hunger Task Force is scheduled for June 21 at 4 p.m. EDT at the Campbell County Cooperative Extension Office..
Task force begins discussion on hunger
Feeding the hungry is a moral imperative. It's also a practical matter that impacts Kentucky's economy.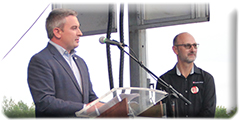 "After two years of searching, we determined that Kentucky was the perfect location to advance our biologically-appropriate and fresh regional ingredient mandate," Champion Petfoods CEO Frank Burdzy wrote.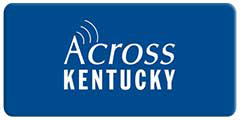 County fair season is in full swing in Kentucky, and many fairs attract 30,000-40,000 attendees. "Across Kentucky" host Mike Feldhaus interviews the Kentucky Department of Agriculture's Chris Caudill. (audio)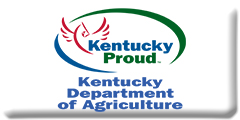 Commissioner Quarles named Elizabeth Gordon director of the Division of Agriculture Education, Farm Safety, and Farmland Preservation; and Lance Terrell as a special assistant to the Commissioner's Office.
The Kentucky Animal Control Advisory Board invites county and metro governments in Kentucky to apply for matching grants for spay and neuter activities for 2016.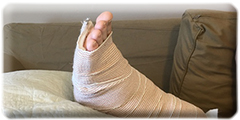 Milkman came into the house hobbling and told me he had hurt his ankle. I asked him what happened. He replied with, "I flipped the 4-wheeler."
With at least 21 Kentuckians recently contracting salmonella, University of Kentucky poultry specialists are urging those with small flocks to be proactive about preventing the bacteria.
State and county Farm Bureaus have provided 327 college scholarship grants totaling $489,000 to students across the state.
Approximately 50 food businesses in Kentucky are featured on Bon Appétit Appalachia!, a web guide showcasing the wide spectrum of Appalachia's local food economy.