SUSTA's 50% CostShare Program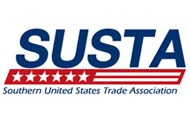 The 50% CostShare Program helps small businesses and farmer cooperatives market products overseas. Processors, packers, manufacturers, distributors, wholesalers, export agents, and trading companies apply to receive up to 50% reimbursement for eligible marketing expenses. Only pre-approved marketing activities are eligible for reimbursement through the 50% CostShare Program. Matching funds are allocated to companies based on their experience. The minimum funding request is $5,000 and the maximum funding request is $250,000 (before being reimbursed, a participant would spend respectively $10,000 or $500,000). First-time applicants with previous export experience are limited to requesting $50,000; with no export experience, the limit is $25,000. To qualify for the 50%CostShare Program, companies and their products must meet certain eligibility requirements. For more information, please visit the SUSTA website or contact Deneen Wiltz, the Director of the 50% CostShare Program at (504) 568-5986.
U.S. Small Business Administration Export Assistance Center
The International Trade Loan Program offers term loans to businesses that plan to start or continue exporting or that have been adversely affected by competition from imports. The proceeds of the loan must enable the borrower to be in a better position to compete. The program offers borrowers a maximum SBA-guaranteed portion of $1.75 million.
Funds may be used for the acquisition, construction, renovation, modernization, improvement or expansion of long-term fixed assets or the refinancing of an existing loan used for these same purposes. International Trade loans are available to small businesses that are in a position to expand existing export markets or develop new export markets, or small businesses that have been adversely affected by international trade and can demonstrate that the loan proceeds will improve their competitive position. For more information, or to learn about the benefits of this and whether your business might qualify, please contact Patrick Hayes, Regional Manager, Export Solutions Group, Office of International trade at 216-522-4731.
Export-Import Bank of the United States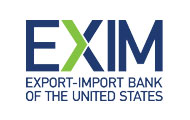 The Export-Import Bank of the United States (Ex-Im Bank) is the official export credit agency of the United States. Ex-Im Bank's mission is to assist in financing the export of U.S. goods and services to international markets. Ex-Im Bank enables U.S. companies - large and small - to turn export opportunities into real sales that help to maintain and create U.S. jobs and contribute to a stronger national economy. Ex-Im Bank does not compete with private sector lenders but provides export financing products that fill gaps in trade financing. We assume credit and country risks that the private sector is unable or unwilling to accept.
We also help to level the playing field for U.S. exporters by matching the financing that other governments provide to their exporters. Ex-Im Bank provides working capital guarantees (pre-export financing); export credit insurance; and loan guarantees and direct loans (buyer financing). No transaction is too large or too small. On average, 85% of our transactions directly benefit U.S. small businesses. With more than 70 years of experience, Ex-Im Bank has supported more than $400 billion of U.S. exports, primarily to developing markets worldwide.
Additional Links