Partner Organizations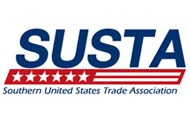 The Southern United States Trade Association (SUSTA), established in 1973, is a non-profit agricultural export trade development association whose programs and services have assisted exporters of high-value food and agricultural products. SUSTA is funded by the U.S. Department of Agriculture's Foreign Agricultural Service (FAS), its member states, and private companies.
The membership of SUSTA is comprised of the Departments of Agriculture of the 15 southern states and the Commonwealth of Puerto Rico. The member states work together to conduct a variety of Global Events activities which focus on uniting U.S. companies with foreign buyers through participation in trade shows, trade missions, reverse trade missions, and one-on-one meetings.
States also recruit for participation in the 50% CostShare Program, which provides companies up to 50% reimbursement for international marketing expenses, such as eligible marketing activities, trade show participation, advertising, product label compliance, in-store demonstrations, etc.
Hardwood States Export Group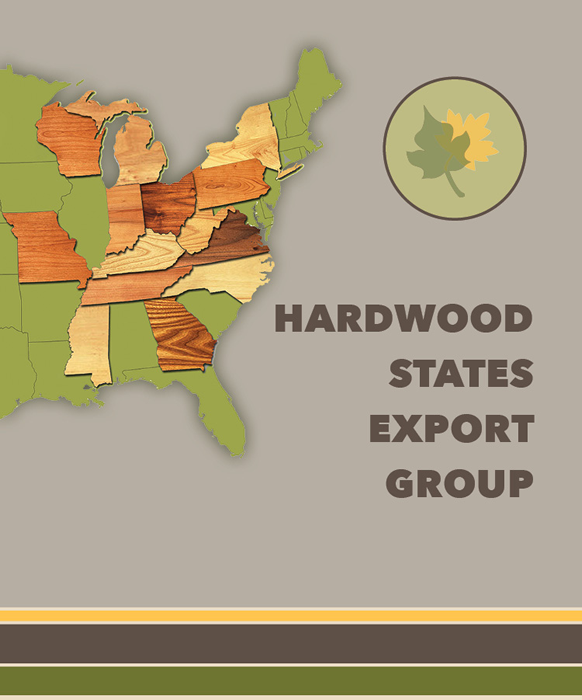 The Hardwood States Export Group is a coalition of trade specialists from Georgia, Indiana, Kentucky, Michigan, Mississippi, Missouri, New York, North Carolina, Ohio, Pennsylvania, Tennessee, Virginia, West Virginia, and Wisconsin who have responsibility for international marketing for hardwood products in their respective states.
The purpose of this group is to collaborate on multi-state projects that increase sales for U.S. wood product companies through the development of international markets and opportunities. These projects are coordinated with the assistance of the American Hardwood Export Council.
American Hardwood Export Council
AHEC is the leading international trade association for the American hardwood industry, representing companies and trade associations engaged in the export of a full range of U.S. hardwood products, including -
lumber, veneer, plywood, flooring, moulding and dimension materials.
AHEC provides the global hardwood industry importers, specifiers and end-users with promotional assistance, technical information and sources of supply for American hardwoods from its offices located in Europe, Mexico, Japan, Korea, Hong Kong and Shanghai to serve the needs of the global community.
Appalachian Regional Commission: Export Trade Advisory Council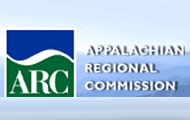 Expanding trade opportunities for Appalachian businesses is an important strategy for increasing job opportunities and per capita income in the Region. In 1995, ARC formed an Export Trade Advisory Council (ETAC) to advise the Commission on trade policy issues, promote advocacy in national and regional venues, and recommend specific programs for promoting rural export trade in Appalachia. ETAC members include trade directors and other officials from the 13 Appalachian states, representatives from the Development District Association of Appalachia, and members of the ARC federal staff. ETAC has helped build strategic partnerships and information-sharing opportunities, and initiated a number of projects designed to help small and medium-sized Appalachian businesses increase their export sales.
ETAC activities encompass education and training, market entry for small and medium-sized firms, advocacy, and research. Examples of ETAC efforts include promoting Appalachian firms' participation in European trade events, co-sponsoring conferences on trade economics and best practices, and assisting in the development of a research report on the global competitiveness of Appalachian industries.
List of Kentucky counties in Appalachia

USDA Foreign Agricultural Service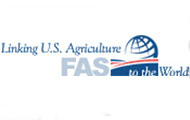 The Foreign Agricultural Service (FAS) of the U.S. Department of Agriculture (USDA) works to improve foreign market access for U.S. products, build new markets, improve the competitive position of U.S. agriculture in the global marketplace, and provide food aid and technical assistance to foreign countries.
FAS has the primary responsibility for USDA's international activities market development, trade agreements and negotiations, and the collection and analysis of statistics and market information. It also administers USDA's export credit guarantee and food aid programs, and helps increase income and food availability in developing nations by mobilizing expertise for agriculturally led economic growth.
FAS also enhances U.S. agriculture's competitiveness by providing linkages to global resources and international organizations. FAS has a global network of agricultural economists, marketing experts, negotiators, and other specialists that few organizations can equal. FAS agricultural counselors, attaches, trade officers, and locally employed FAS staff stationed in over 90 countries support U.S. agricultural interests.
In addition to agricultural affairs offices in U.S. embassies, agricultural trade offices also have been established in a number of key markets and function as service centers for U.S. exporters and foreign buyers seeking market information. FAS' overseas offices serve as the Department's "eyes and ears" for monitoring international issues. Our counselors and attaches work hand-in-hand with the country's ambassador and other components of its team. They work to ensure that agriculture's market access, food aid, capacity building, biotechnology, and information gathering remain at the forefront. When problems arise in our export markets, counselors and attaches play a critical role in providing immediate assistance to our exporters.
Additional Links