Kentucky Ag News
Vol. 6 No. 16  • September 13, 2013 
The Kentucky Industrial Hemp Commission on Thursday directed Kentucky Department of Agriculture staff to begin writing regulations governing industrial hemp production in the commonwealth and voted to serve notice to the federal government that Kentucky is moving forward.
Longtime Kentucky agriculture leader Warren Beeler earned another accolade in a ceremony during the University of Kentucky College of Agriculture, Food and Environment's Roundup of college alumni Friday in Lexington.
Western Hills High School students got a dose of reality Sept. 12 when they witnessed the tragic consequences of one moment of carelessness on an ATV. The accident was staged, but the scenario was real, and it plays out on roadways and in fields across Kentucky too many times.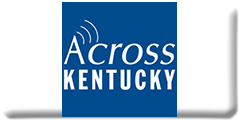 Agriculture Commissioner James Comer recently spoke to Kentucky Farm Bureau's Mike Feldhaus about the Kentucky Department of Agriculture's new Mobile Science Activity Centers that travel to schools all over Kentucky to teach students about agriculture. (audio)
For the third year in a row, Kentucky's Horseshoe Bend Vineyard and Winery in rural Washington County is the official wine of the Catalina Film Festival in California.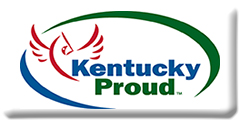 A sellout crowd of 75 guests at Number 9 Steakhouse enjoyed dishes made from foods grown, raised, or processed in Kentucky by Kentuckians and prepared by one of Madisonville's leading chefs.
Kentucky's equine industry had a total economic impact of almost $3 billion and generated 40,665 jobs last year, according to the 2012 Kentucky Equine Survey. The tax contribution of the equine industry to Kentucky was approximately $134 million.

Kentucky farm fact
Kentucky was fourth in the nation with 120 ATV-related deaths in 2008-2001, according to the Consumer Product Safety Commission.