Kentucky Ag News
Vol. 7 No. 10  • May 16, 2014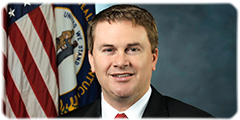 The U.S. Drug Enforcement Administration is illegally preventing shipment of hemp seeds to Kentucky in clear violation of federal law. For weeks, we have dealt with unnecessary government bureaucracy, federal officials unwilling to discuss the law or answer questions, and delay … after delay … after delay.
A Homegrown by Heroes product has added a touch of sweetness to the second annual collaboration of two Kentucky Proud brewers for Lexington Craft Beer Week.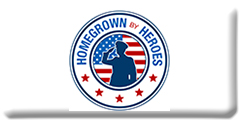 The Farmer Veteran Coalition (FVC) announced the national launch of the Homegrown By Heroes initiative. The Kentucky Department of Agriculture (KDA) created the Homegrown By Heroes labeling as part of its Kentucky Proud marketing program in 2013.
Whatever occasion brings customers to Wildside or wherever they come from, owner and winemaker Neil Vasilakes has two goals for them to experience: "Good wines and good times."
An auction of rifles and knives purchased during the Richie Farmer administration raised $21,415 May 5 in Frankfort, Agriculture Commissioner James Comer announced.
Recently on Kentucky Farm Bureau's "Across Kentucky" podcast, host Mike Feldhaus spoke to Warren Beeler about trends in Kentucky agriculture and Chris Caudill about the upcoming county fair season in Kentucky.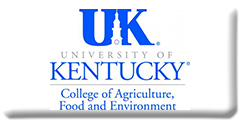 University of Kentucky College of Agriculture, Food and Environment scientists have identified more key components to activating disease resistance in plants.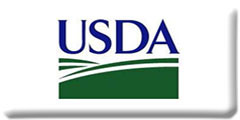 USDA's newest 'buzzing' residents were welcomed on Earth Day, but the bee cam was put on hold. Eighteen gallons of honey later, that idea has finally come to bee. You can now #USDABeeWatch 24/7 at www.usda.gov/beewatch.
Coming up

Kentucky Farm Bureau Roadside Market Summer Tour
Kentucky Farm Fact
Kentucky is the leading beef cattle state east of the Mississippi River with just over 1 million beef cows and nearly 2.1 million head of cattle as of Jan. 1.