Kentucky Ag News
Vol. 7 No. 15  • August 15, 2014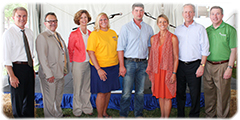 Farmers from Shelby, Logan, and Scott counties were introduced as the 2014 Kentucky Local Food Heroes in a ceremony today at the Kentucky Exposition Center on opening day of the Kentucky State Fair.
.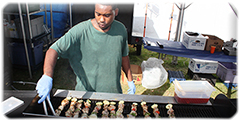 Agriculture Commissioner James Comer encourages Kentucky State Fair visitors to drop by the Kentucky Proud Experience tent to enjoy and purchase fresh local foods and beverages. The tent is located on the West Lawn at the Kentucky Exposition Center.
The Kentucky Horse Park Commission is looking for a new executive director for the 1,200-acre equine park that includes competition venues, museums and a campground.
To be considered, potential recipients must complete the application and return the requested material to KFB postmarked by Oct. 24, 2014.
Farmers and ranchers still have time to apply for low-interest 2014 loans available through FSA's direct farm ownership program. The deadline to submit applications is Sept. 30, 2014.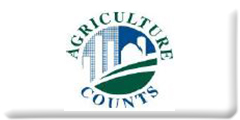 Corn production in Kentucky was forecast at 200 million bushels, down 18 percent from the previous crop. Yield was estimated at 138 bushels per acre, down 32 bushels from the 2013 level.
The U.S. Department of Agriculture's (USDA) Agricultural Marketing Service (AMS) is seeking public input on possible revisions to the U.S. Standards for Grades of Carcass Beef to adjust for recent improvements and trends in animal raising and feeding