Kentucky Ag News
Vol. 7 No. 16  • August 29, 2014
Owen County's "Cuisine Rebels," sporting aprons made out of old football jerseys, won the second annual Kentucky Farm to School Junior Chef State Tournament during the Kentucky State Fair in Louisville.
Agriculture Commissioner James Comer praised the Kentucky State Fair Board and President "Rip" Rippetoe for keeping agriculture as the focus of the state fair during a legislative committee meeting at the fair. Look for other photos from the fair on the Kentucky Department of Agriculture's page on Facebook.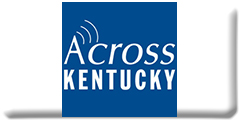 Sharon Spencer, the Kentucky Department of Agriculture's farmers' market coordinator, said Kentucky markets are expanding their offerings and becoming social centers of their communities. (audio)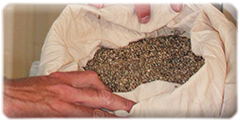 The Kentucky Department of Agriculture and the federal government today finalized an agreement on a formal process for importing industrial hemp seeds into the Commonwealth.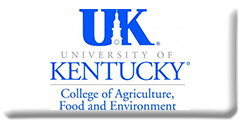 Given the current market conditions, double-cropping doesn't look attractive in 2014-15, particularly in northwest Kentucky.

Net farm income is forecast at $113.2 billion in 2014, down about 14 percent from the 2013 forecast of $131.3 billion. If realized, the 2014 forecast would be the fourth-highest value since 1970 after adjusting for inflation.
University of Kentucky entomologists Abi Saeed and Dan Potter are studying the types of bees various woody ornament plants attract in urban areas.