Kentucky Ag News
Vol. 7 No. 18  • September 30, 2014
Murray State University's entry into the Kentucky Proud Farm to Campus Program is a milestone in the rich agricultural heritage of the Purchase region, Agriculture Commissioner James Comer said in a ceremony Tuesday on the MSU campus.
The Kentucky Proud Incredible Food Show on Oct. 11 will feature a stellar line-up of culinary seminars, cooking demonstrations and workshops as well as Food Network host Ree Drummond.
Agriculture Commissioner James Comer challenged Kentucky schools to provide fresh local foods to their students on Farm Fresh Fridays, a program that will launch in conjunction with Farm to School Month in October.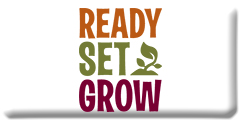 Agriculture Commissioner James Comer joined officials from Perdue Farms, local government, and Ohio County schools to launch the first "Ready, Set, Grow" school garden in Kentucky Sept. 25 at Beaver Dam Elementary School.
Tayshaun Prince returned to Kentucky on Sept. 23 to help raise the curtain on the Farm To Market exhibit, which is designed to raise awareness of the importance of agriculture in the everyday lives of all Kentuckians.

In the heart of Kentucky's grain belt, adequate soil moisture has become a big issue for area producers who have dealt with droughts two of the past three growing seasons. Agronomists with the University of Kentucky College of Agriculture, Food and Environment are working with area producers to find practical solutions.
The Kentucky Energy and Environment Cabinet (EEC) and Kentucky's propane industry are taking proactive steps to ensure that adequate propane supplies are available to meet the needs of Kentuckians this coming winter.
U.S. Department of Agriculture Secretary Tom Vilsack recently unveiled highly anticipated new programs to help farmers better manage risk, ushering in one of the most significant reforms to U.S. farm programs in decades.