Kentucky Ag News
Vol. 7 No. 22  • December 1, 2014
Kentucky farmers and processors interested in participating in the 2015 round of industrial hemp pilot projects must apply by Jan. 1, the Kentucky Department of Agriculture has announced.
Two recent developments have made it easier than ever to give the gift of Kentucky Proud.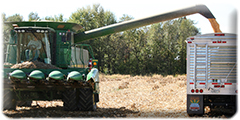 Kentucky farmers achieved a record $5.67 billion in farm cash receipts in 2013, the National Agricultural Statistics Service announced Nov. 25.
An historic announcement from the Deputy Secretary of Agriculture, a ground-breaking discussion between five departments of the Federal Government and a palpable enthusiasm among the 200 people in attendance marked the first National Farmer Veteran Stakeholders Conference.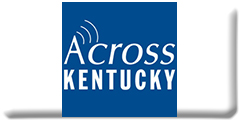 On a recent "Across Kentucky" podcast, host Mike Feldhaus spoke with Tim McGurk, public affairs manager for Kroger's Louisville division, about Kroger's recent move to stock 125 new Kentucky Proud products in 88 stores. (audio)

To make the harvest run smoother, Logan County farmer Lee Robey has taken some of his profits from the past few years of record grain prices and invested in on-farm storage.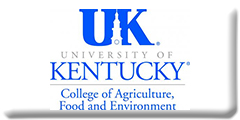 In making farm visits this fall, Kentucky Farm Business Analysis specialists are finding some clients with a potentially high 2014 taxable income.