Kentucky Ag News
Vol. 7 No. 6  • March 18, 2014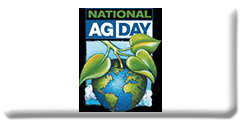 American agriculture provides the safest, most abundant, and most affordable food supply in the world for U.S. citizens and consumers around the globe. It also produces the raw materials for clothing and many other manufactured products, and it generates thousands of jobs and billions of dollars in economic activity.
Kentucky FFA Executive Secretary Matt Chaliff talks to host Mike Feldhaus about the voluntary "ag tag" donation that benefits Kentucky FFA, Kentucky 4-H, and Kentucky Proud on the March 12 podcast of "Across Kentucky." (audio)
Beef cattle buyers spent a record $1,141,175 on 448 lots at the 2014 Kentucky Farm Bureau Beef Expo Feb. 28-March 2 at the Kentucky Exposition Center.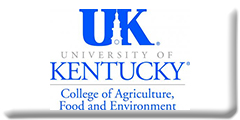 Blasts of polar air across Kentucky made this winter one to remember for many, but experts say the eastern tent caterpillar probably didn't take notice. "Hardy may be too mild a term for them," said entomologist Lee Townsend.

Kentucky Farm Fact
Kentucky's 77,064 farms sold more than $5 billion worth of farm products in 2012, according to preliminary results from the U.S. Department of Agriculture's 2012 Census of Agriculture.