Kentucky Ag News
Vol. 7 No. 9  • May 2, 2014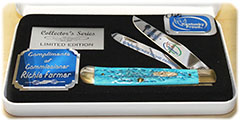 The state will auction dozens of high-quality collector's items left over from a 2008 agriculture conference during Richie Farmer's tenure as Kentucky agriculture commissioner.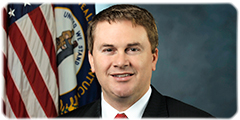 May is National Beef Month, and I can think of two great ways to celebrate: Start grilling those delicious steaks and burgers (if you haven't already), and tell everyone you know about all the benefits of beef.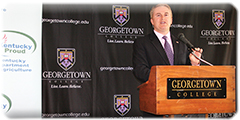 Georgetown College became the seventh higher education institution in Kentucky to join the Kentucky Department of Agriculture's Farm to Campus Program in a ceremony Friday at the Cralle Student Center on the GC campus.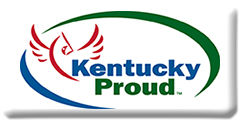 Nona's Downtown Market, the new Kentucky Proud store in Owensboro, celebrated its grand opening and ribbon-cutting with Kentucky Agriculture Commissioner James Comer, Daviess County Judge-Executive Al Mattingly, state legislators, and other local dignitaries April 26.
A West Paducah farmer's pecans will appear on the plates of Kentucky Derby goers thanks to connections made with the help of Kentucky Proud. (audio)
Coming up

Kentucky Farm Bureau Roadside Market Summer Tour
Kentucky Farm Fact
Kentucky is the leading beef cattle state east of the Mississippi River with just over 1 million beef cows and nearly 2.1 million head of cattle as of Jan. 1.