Kentucky Ag News
Vol. 8 No. 15 • August 17, 2015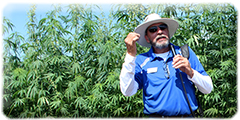 UK researchers hosted a field day Aug. 13 to showcase their current hemp projects, conducted under the guidance of the Kentucky Department of Agriculture.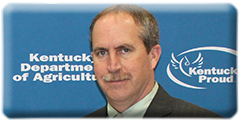 Deputy Kentucky Agriculture Commissioner Steve Kelly of Owen County has been named executive director of expositions for the Kentucky State Fair Board effective
Sept. 16.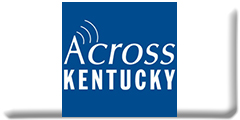 Kristen Branscum, executive director of the Kentucky Department of Agriculture's marketing office, said the Comer administration puts the family farmer first, but the benefits of Kentucky Proud don't stop there. (audio)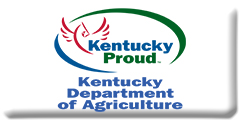 The Kentucky Department of Agriculture is accepting applications for 10 $500 college scholarships to participants in Kentucky Junior Livestock Expos and other KDA-sponsored livestock shows.

The origin of Johnny B's BBQ can be traced back to weekend cookouts in the Bogletown neighborhood in Somerset.
The grant, presented annually by KFB during its annual meeting in December, was established to recognize and assist non-traditional-aged female college students in their efforts towards completing a college education.
Beginning Sept. 1, farmers and ranchers can apply for financial assistance to help conserve working grasslands, rangeland and pastureland while maintaining the areas as livestock grazing lands.