Kentucky Ag News
Vol. 8 No. 19 • October 16, 2015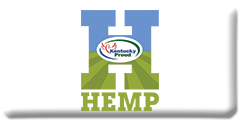 Farmers, processors, universities, and others interested in conducting an industrial hemp pilot project in 2016 are invited to apply, Agriculture Commissioner James Comer has announced.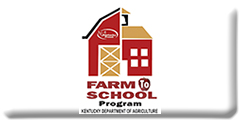 Agriculture Commissioner James Comer invites Kentucky students to enter the Kentucky Department of Agriculture's annual Farm to School Month Art Contest.
The Kentucky Proud Incredible Food Show will present more than 140 exhibitors, cooking demonstrations, books, and two shows by a nationally known chef in its seventh annual installment Oct. 24 in Lexington.
Roger Snell, the Kentucky Department of Agriculture's farm-to-retail liaison, tells host Mike Feldhaus about the recent expansion of the Kentucky Proud-Kroger partnership into northern Kentucky.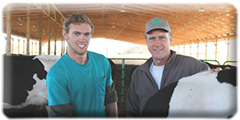 Kenny Mattingly modeled his Kentucky Proud business after a husband-and-wife operation he visited in The Netherlands.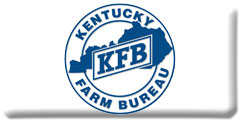 Early enrollment discounts are available for the 2016 KFB Certified Roadside Market program.
It looks like the Kentucky corn harvest may produce record, or very close to state record yields, according to Chad Lee, grain crops specialist with the University of Kentucky College of Agriculture, Food and Environment.
The Kentucky Farm Bureau 2015 Outstanding Young Farm Family finalists are Brad and Karen Hines of Hart County, Scott and Shea Lowe of Calloway County, and Wesley and Jennifer Poole of Daviess County.
UKAg weed scientist Michael Barrett serves as the Weed Science Society of America's liaison to the EPA's Office of Pesticide Programs.
The awards included seven grants to businesses and institutions in Kentucky.
Kentucky Farm Fact
Almost all of the nation's hemp was produced in the Bluegrass region of Kentucky during much of the post-Civil War era.