Kentucky Ag News
Vol. 8 No. 22 • December 1, 2015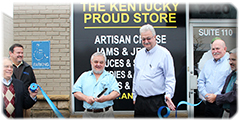 Ed Puterbaugh cut the ribbon to officially open his Kentucky Proud Store Nov. 30 with help from the Kentucky Department of Agriculture's Roger Snell. See more photos from the grand opening on the KDA's Facebook page.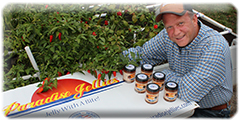 Kris Wissing, producer of Paradise Jellies of Lexington, says the Kentucky Department of Agriculture's Homegrown By Heroes program is helping him get his products on Kroger shelves. (audio)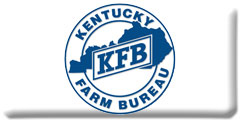 More than 1,500 Kentucky Farm Bureau (KFB) members from across the state will gather for the organization's 96th annual meeting December 2-5 at the Galt House Hotel in Louisville.
Kentucky Agricultural Development Fund investments from 2007 through 2014 have positively and significantly impacted agriculture and agribusiness in Kentucky according to a report released Nov. 20.
The next general enrollment period for the Conservation Reserve Program (CRP) begins Dec. 1, 2015, and ends on Feb. 26, 2016.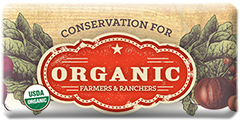 USDA's Natural Resources Conservation Service (NRCS) has released to staff its new Organic Farming Handbook describing things they need to know when working with organic producers.