Kentucky Ag News
Vol. 8 No. 23 • December 15, 2015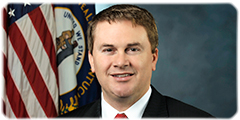 As my term as your Commissioner of Agriculture draws to a close, here is my report card to you.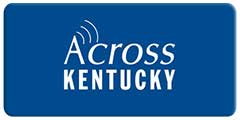 State Apiarist Tammy Horn says Kentucky's beekeeping industry is headed in the right direction. The KDA's Josh Lindau says grants are targeted to help Kentucky's specialty crop industry grow. (audio)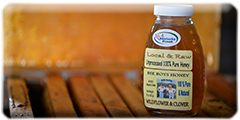 Bee Boys Steve Smith and George Raque started with five hives. Seven years later, they number more than 100.
A select group of Atherton students prepared burritos, jicama slaw, and Mexican corn salad for their classmates. It was all part of the Farm to School program where JCPS introduces fresh ingredients to the menu. (Jefferson County Public Schools video)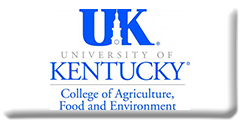 People involved in a wide variety of food venues in Lexington are enthusiastic about the increasing demand for local food, a University of Kentucky study found.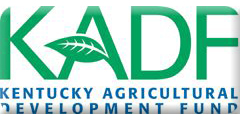 Marketing and promotion projects provided the best return on investment for ventures that received Kentucky tobacco settlement dollars between 2007 and 2014, according to a new report.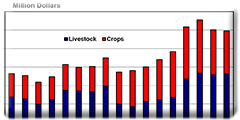 Kentucky agricultural cash receipts in 2015 are projected to be off 8 percent from last year's record high, falling to $6 billion—still the third highest on record.
Producers who chose coverage from the safety net programs established by the 2014 Farm Bill may enroll for coverage until Aug. 1, 2016.