Kentucky Ag News
Vol. 8 No. 6 • March 31, 2015
Farmers and other eligible applicants in Kentucky may seek funding from the Kentucky Department of Agriculture for producing and marketing "specialty crops," Agriculture Commissioner James Comer has announced.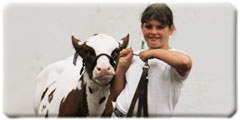 The Kentucky National Dairy Show and Sale will return to the Kentucky Exposition Center's Pavilion for its 53rd edition April 9-11.
The KDA's Kristen Branscum and Ben Shaffar met Duchess Camilla during her visit to Louisville March 20. See more photos from the royal visit on the KDA's Facebook page.
The Kentucky Agricultural Development Board on March 20 approved a grant to Kentucky Agriculture & Environment in the Classroom Inc. to purchase a new mobile science activity center for use in eastern Kentucky.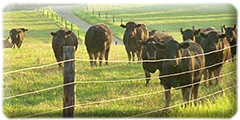 Some operations likely placed calves during the winter with the intention of purchasing stockers before the typical spring price peak. However, many more will place calves as pastures green up in the coming weeks.

As burley contracts began rolling out in recent weeks, it became obvious that 2015 will be a challenging year for burley tobacco growers.
Agriculture Secretary Tom Vilsack on March 27 provided farm owners and producers one additional week, until April 7, 2015, to choose between the safety-net programs established by the 2014 Farm Bill.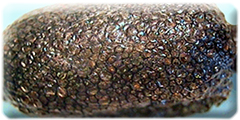 Consumption of large numbers of caterpillars by pregnant mares precipitated staggering foal losses in the Mare Reproductive Loss Syndrome outbreak that peaked in 2001.

Low-cost seedlings and technical assistance are provided to Kentucky landowners who are ready to answer the inherent call to plant a small grove or reforest a whole field.
Kentucky Farm Fact
Kentucky farmers took in nearly $229 million in cash receipts from sales of milk and other dairy products in 2013.