Kentucky Ag News
Vol. 8 No. 7 • April 15, 2015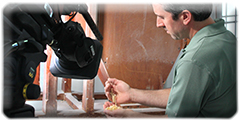 Ernest "Mac" Weisenberger has definitely noticed an increase in sales five months after Weisenberger Mill became part of a historic partnership between Kroger and Kentucky Proud.
Since the February 2014 launch, the Kentucky Department of Agriculture has told the stories of Appalachia Proud businesses that are succeeding with the help of the department's marketing office, the growing demand for local products, and their own efforts.
Josh Lindau, horticulture marketing specialist for the Kentucky Department of Agriculture, lays out eligibility requirements for the projects and describes successful efforts in past years. (audio)
"Map the Meal Gap 2015" results reveal that food insecurity affects the most vulnerable populations in Kentucky, including 22 percent of the state's children.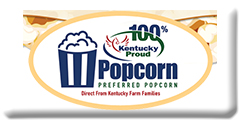 This baseball season, you can add Kentucky Proud Popcorn to your starting lineup of Kentucky Proud foods and snacks at minor league parks in Florence, Lexington, and Louisville.

If you have a plan for capital improvements that could be made to your farm (especially if your farm once grew tobacco), and you know an interested lender, one of three state-backed loan programs could meet your lender halfway to loan you the needed capital.
The Kentucky National Dairy Show and Sale generated $474,025 in sales of dairy cattle at the 53rd annual event April 9-11 at the Kentucky Exposition Center in Louisville.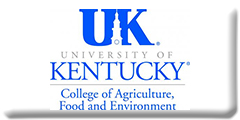 UK Dining is committed to purchasing $1.2 million in Kentucky Proud products this calendar year and increasing this amount annually.
Kentucky Farm Fact
Kentucky farmers took in nearly $229 million in cash receipts from sales of milk and other dairy products in 2013.