Kentucky Ag News
Vol. 8 No. 8 • April 30, 2015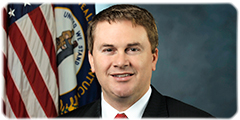 Commissioner Comer will be joined by hemp growers, processors, and manufacturers from throughout the nation.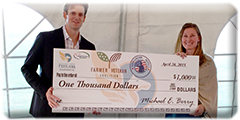 The Kentucky Derby Festival gave a helping hand to a national veterans organization at the Kentucky Proud WineFest Farm to Table Dinner April 28 in Louisville.
During a tour of the Maker's Mark Distillery in Loretto, Lenhard came up with the idea of combining bourbon with her mother's candied pecans, which she enjoyed as a child.

Kentucky Proud, which markets farm-fresh food and ingredients across the Commonwealth, is partnering with the Kentucky Bourbon Affair fantasy camp to showcase the state's top agricultural offerings and talented local chefs.
Roger Snell with the Kentucky Department of Agriculture talks about the behind-the-scenes work involved in getting Kentucky Proud Popcorn into Kentucky ballparks. (audio).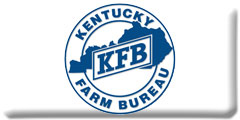 Eligibility and guidelines are included with the application, which can be downloaded now at kyfb.com/federation/. All applications must be postmarked by July 1.
Like the U.S, Kentucky agriculture has benefited greatly from increasing trade opportunities with ag exports more than doubling over the past decade.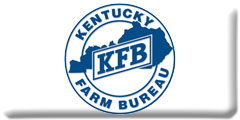 According to the Kentucky Farm Bureau Federation's latest Marketbasket Survey, taken in March, the average total cost of 40 basic grocery items was $126.22, or 2.3 percent lower than what was reported in the previous quarter.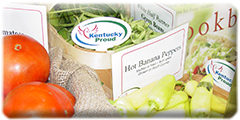 The Center for Crop Diversification has been compiling price reports for farmers' markets and produce auctions around Kentucky since 2005.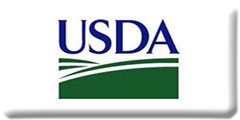 The Cover Crop Economics Decision Support Tool, an Excel spreadsheet, was created by two economists with USDA's Natural Resources Conservation Service – Bryon Kirwan in Illinois and Lauren Cartwright in Missouri.