Kentucky Ag News
Vol. 9 No. 16 • August 31, 2016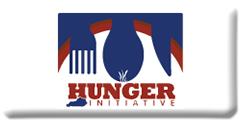 Agriculture Commissioner Ryan Quarles will lead a meeting of hunger advocates and local leaders Sept. 13 at the Dare to Care Food Bank on Fern Valley Road.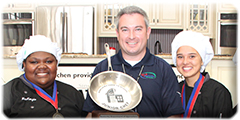 Montgomery County prevailed over Boyle County by a knife's edge in the fourth annual Farm to School Junior Chef championship cook off Friday at the Kentucky State Fair.
Officials with the Kentucky Department of Agriculture and the Kentucky Community and Technical College System/Kentucky Fire Commission signed an agreement to work together to promote farm safety in Kentucky.
Maxwell Daley is a man of few words. At the Kentucky State Fair, he let his giant pumpkin do the talking. And his pumpkin had a lot to say.
The Kentucky Department of Agriculture presented ceremonial checks for $184,237.61 each to the Kentucky 4-H Foundation and the Kentucky FFA Foundation as their shares of proceeds from voluntary "ag tag" donations in the 2016 fiscal year.
Producers from Garrard, Lawrence, and Mercer counties were announced as this year's crop of Kentucky Local Food Heroes at the Kentucky State Fair.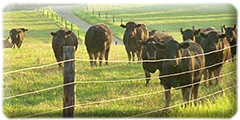 The drastic decline in calf prices from summer 2015 is having a major impact on cow-calf profits. In evaluating cow-calf profitability this year, it may prove useful to provide a long-run perspective on calf prices.
During the first two weeks of September, growers of small grains around the country will receive survey forms from the U.S. Department of Agriculture's National Agricultural Statistics Service.
The American Veterinary Medical Association presented the 2016 International Veterinary Congress Prize to Craig Carter, director of the Veterinary Diagnostic Lab in the UK College of Agriculture, Food and Environment.
Kentucky State University in Frankfort was awarded a grant of $1,085,670.