Kentucky Ag News
Vol. 9 No. 20 • November 1, 2016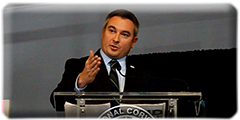 The 17th annual Kentucky Women in Agriculture Conference addressed "The Race to Solve Hunger in Kentucky" on Oct. 24 in Bowling Green. Check out the photos and watch the video.
The Kentucky Department of Agriculture's John Chism, superintendent of the beef show at the North American International Livestock Exposition, talks about some of the feedback he gets from exhibitors and farmers. (audio)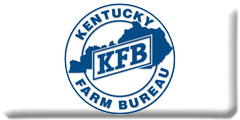 The three finalists are Bradford and Karen Hines of Hart County; Ben and Katie Furnish of Harrison County; and Matt and Amanda Gajdzik of Shelby County.
While not optimal from an economic, agronomic, or environmental perspective, producers still need to understand the economic value from applying poultry litter in the fall.
Returning markets that renew their membership by November 21 receive the discounted rate of $275.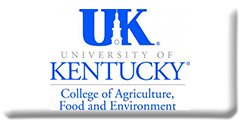 University of Kentucky researchers are taking progressive measures to attempt the re-establishment of bat species.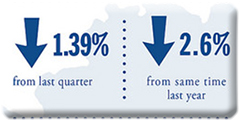 The decrease of 1.39 percent was led by a 9.64 percent decrease in the poultry category which includes the price of eggs.
The investment, part of the voluntary USDA Conservation Reserve Program (CRP), will allow producers to protect almost 24 million acres of wetlands, grasslands and wildlife habitat in 2016.