Kentucky Ag News
Vol. 9 No. 23 • December 16, 2016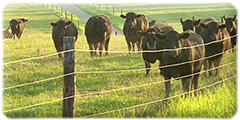 State Veterinarian Robert C. Stout reminds Kentucky livestock producers that, beginning January 1, certain medications in animal feed may be administered only under the supervision of a veterinarian.
John W. McCauley of Lexington has been named the Kentucky Department of Agriculture's (KDA's) new director of agriculture policy, Agriculture Commissioner Ryan Quarles has announced.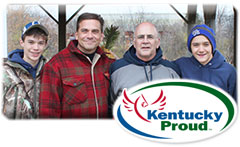 It's taken eight years, but the hard work has finally paid off at Shelby Christmas Tree Farm & Nursery.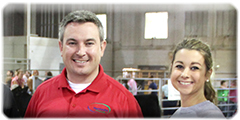 Mary Elizabeth Wood is looking forward to addressing her fellow graduates and an audience of thousands in Rupp Arena as the student commencement speaker.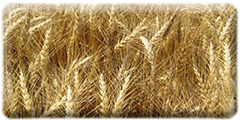 The U.S. Department of Agriculture's National Agricultural Statistics Service (NASS) released the first of its county estimates Thursday from the 2016 production year.
Amy Staton, assistant professor in the veterinary technician program at Morehead State University, talks about how vet techs can serve as a part of the solution to the large animal vet shortage. (audio)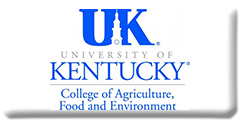 It is with his passion and enthusiasm that University of Instructor Lou Hirsch hopes to show students the human side of science and make it something that is very real to them and perhaps a potential career.
Over the past few years, outbreaks of Salmonella infections associated with live poultry in backyard flocks have become more common in Kentucky and around the United States. 
The U.S. Department of Agriculture's Grain Inspection, Packers and Stockyards Administration (GIPSA) announced updated regulations to protect the rights of farmers.