Press Releases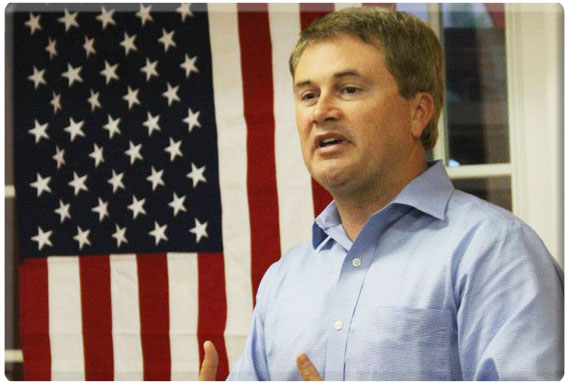 Comer to visit four counties to meet with local residents
FOR IMMEDIATE RELEASE
Monday, October 1, 2012
For more information contact:
Holly VonLuehrte
(502) 573-0450
FRANKFORT, Ky. — Agriculture Commissioner James Comer will visit four northeastern Kentucky counties on Oct. 4.

Commissioner Comer invites residents to meet him at the following times and locations:
Bath County Extension Office, 2914 U.S. 60, Owingsville, 7:30-8:45 a.m. EDT
Cornerstone Farm, 1795 Carpenter Pike, Carlisle, 9:30-10:30 a.m. EDT
Robertson County Community Center, 115 McDowell St., Mt. Olivet, noon-1 p.m. EDT
Mason County Extension Office, 800 U.S. 68, Maysville, 2-3 p.m. EDT.

"I think it's important to get away from Frankfort and meet the citizens of Kentucky where they live," Commissioner Comer said. "I hope everyone will take the time to drop by and tell me about an issue that's on their minds, seek advice about an agriculture-related problem, or just say hello."

Commissioner Comer assumed office in January after 12 years as a state representative from Monroe County. As Agriculture Commissioner, he leads an agency that employs 250 employees. They help Kentucky farmers and food producers market their products, protect Kentucky's livestock from disease, and provide a wide variety of consumer and environmental services. These services include pesticide regulation, motor fuel and fuel pump testing, amusement ride inspections, price scanner checks, and calibration of weights and measuring devices used in commerce.

Commissioner Comer is founder and owner of James Comer Jr. Farms, a 950-acre beef cattle, timber and hay farming operation in his native Monroe County. He also co-owns Comer Land & Cattle Co., a family farming operation, with his father and brother.