Commissioner's Comments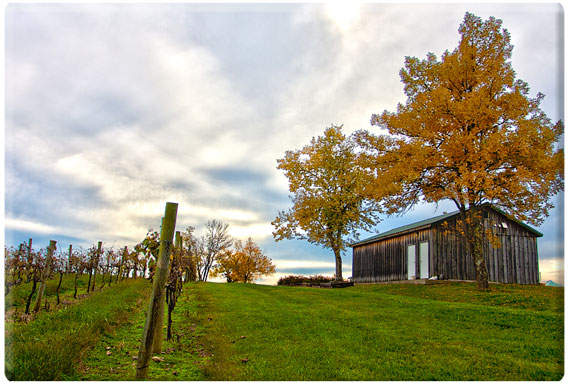 Photo © Marla Marrs/Marrs Creative LLC. Used by permission.
Fall festival season is underway at Kentucky's fun farm destinations
In the weeks to come, the air will become crisp in the cooler fall temperatures. The leaves will change color. The days will become shorter. And Kentucky's farm destinations will roll out the red carpet for visitors looking for clean, family fun. September is Agritourism Month in Kentucky, and the celebration continues through October and beyond. At Kentucky's nearly 340 farm destinations, you can find u-pick pumpkin patches, apple orchards, hay slides, corn mazes, live music, fresh Kentucky Proud food, wine tastings, trail rides, and many more activities and attractions.
Agritourism helps Kentucky farmers stay on the farm. It helps preserve Kentucky's rich agricultural heritage. And it provides opportunities for children to learn about agriculture's importance in their everyday lives. Many farms welcome school groups on field trips that enable kids to get a glimpse of what farm life is really like – and maybe get their hands dirty.
Agritourism destinations and visitors alike will benefit from a new state law that requires farm venues to notify their guests that they assume the risk of participating in the activities of the operation. This law, which took effect in July, was intended to provide limited liability protection for agritourism operations. The law also helps patrons by reminding them that they are visiting a working farm and as such are responsible for their own safety. Similar laws have been enacted in other states, and as a result, their agritourism industries have grown, providing additional income to family farmers and generating economic activity in rural communities. I think Kentucky's law will have the same effect and will result in a safer, more enjoyable farm experience for visitors.
It's easy to find an agritourism destination that you and your family will enjoy. Go to www.kentuckyfarmsarefun.com and go through the whole directory or narrow your search by region or type of attraction. To find a Kentucky Proud winery near you, go to www.kentuckywine.com. At a time when money is tight and gas is expensive, you and your family can have a great time at a Kentucky farm without breaking the bank. You can keep your entertainment and food dollars close to home. And you can help a Kentucky farmer earn a living.