Kentucky Ag News
Vol. 7 No. 13  • July 1, 2014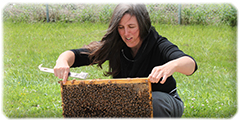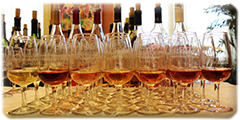 Wight-Meyer Vineyard and Winery of Shepherdsville became the first Kentucky winery to win the Commissioner's Cup for the top Kentucky wine in more than one category at the 2014 Kentucky Commonwealth Commercial Wine Competition & Commissioner's Cup.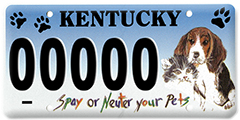 The Kentucky Department of Agriculture is offering grants totaling $150,000 to help Kentuckians spay and neuter their pets.
A significant trait found in top-performing farm managers is having a focused approach toward efficiency and a sharp pencil.
Kentucky FFA selected its 2014-15 state officers at its annual conference in June.
Many parts of Kentucky have settled into a dry pattern the past 30 days, and it's starting to stress out some of the corn crop.
Kentucky food and crafts producers may be eligible to lease space in The Storefront at the Kentucky Proud Market Pavilion in Bath County.
Kentucky Farm Fact
Kentucky farm cash receipts (excluding equine) increased 26.2 percent from 2007 to 2012, according to the 2012 Census of Agriculture.