Kentucky Ag News
Vol. 8 No. 10 • June 1, 2015
Guests at the unveiling of the Kentucky National Guard Memorial on Memorial Day were treated to a luncheon of Kentucky Proud products prior to the ceremony at the Boone National Guard Center.
Daytime TV star and former "Top Chef" contestant Carla Hall will serve as the celebrity chef of the seventh annual Kentucky Proud Incredible Food Show Oct. 24 at The Lexington Center and Rupp Arena.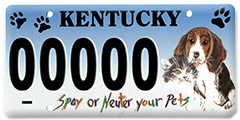 Local governments and nonprofits are invited to apply for grants from the Kentucky Animal Control Advisory Board to help Kentuckians spay and neuter their pets.

The Kentucky Department of Agriculture's Tina Garland, says mini-grants could help Kentucky school systems boost the farm-to-school movement toward use of locally grown foods in school menus. (audio)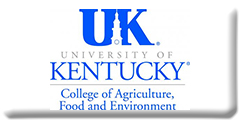 An agreement between two Kentucky processors and a large food distributor is opening up a much-needed market for Appalachian beef cattle. That burger the students enjoy might very well originate from their own family farms or neighboring farms.
The award, presented annually by KFB during its annual meeting, was established to recognize and reward teachers who excel in their efforts to incorporate agricultural concepts throughout their core academic studies.
The University of Kentucky College of Agriculture chose to see a 2013 fire as an opportunity to create a state-of-the-art facility that would better serve the animals and propel research programs associated with animal feeding.
Kentucky Farm Fact
Kentucky dairy farms produce 116.5 million gallons, or 1 billion pounds, of milk a year.