Kentucky Ag News
Vol. 8 No. 12 • July 2, 2015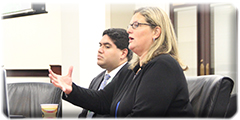 New program launches, alterations to existing programs, and a stronger emphasis on farm impact are paying off for Kentucky Proud members, the Kentucky Department of Agriculture's Kristen Branscum told a legislative panel.
Tamara Sandberg, executive director of the Kentucky Association of Food Banks, explains the Farms to Food Banks Program to host Mike Feldhaus. (audio)
The Kentucky Center for Agriculture and Rural Development (KCARD) assists agricultural producers, agribusinesses, non-profit organizations, and local governments with business planning, market development, and technical assistance.

UK students built the national champion quarter-scale tractor for the second year in a row at the American Society of Agricultural and Biological Engineers International Quarter-Scale Tractor Student Design Competition.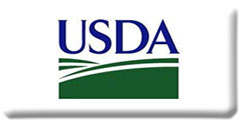 The Farm Service Agency is accepting applications from foresters and farmers seeking financial assistance to harvest and deliver biomass to generate clean energy.
Poultry disease is an international issue, especially when there is an outbreak close to home. However, it's a particularly costly problem in developing countries.
The voluntary program, established by the 2014 Farm Bill, provides financial assistance to participating dairy operations when the margin falls below the coverage level selected by the farmer.
Two $2,500 scholarships for veterinary students are available through the Kentucky Cattlemen's Association and are funded by the Kentucky Cattlemen's Foundation.
Kentucky Farm Fact
Kentucky agricultural exports totaled almost $2.3 billion in 2013, according to USDA's Economic Research Service. Nearly a quarter of that amount was from exports of soybeans.