Kentucky Ag News
Vol. 8 No. 17 • September 16, 2015
Agriculture Commissioner James Comer has proclaimed Farm Safety and Health Week to raise awareness of the unique hazards of agriculture and encourage farmers to make ag safety part of their everyday lifestyle.
KFB: Watch for farm vehicles during harvest season
Angela Caporelli, the Kentucky Department of Agriculture's aquaculture marketing specialist, has been appointed to the National Organic Program's Hydroponic and Aquaponic Task Force.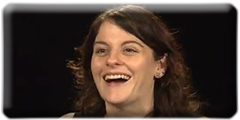 After graduating with a certificate in catering and personal chef in 2011, Mavis moved back to northern Kentucky, got married, and started a catering business, The Delish Dish.
"The best way we have discovered to market is to taste," said Andre Brousseau, business manager of Château du Vieux Corbeau winery in Danville.

D & D Ranch consists of 1,000 acres atop a reclaimed strip mine, and it's the home of the East Kentucky Heifer Development Project, which has helped local farmers improve their cattle herds for the last 17 years. (video)
Kentucky Farm Fact
Kentucky recorded 14 farming-related fatalities in 2014, the Kentucky Fatality Assessment and Control Evaluation (FACE) Program reported.