Kentucky Ag News
Vol. 8 No. 18 • September 30, 2015
Industrial hemp will cover tens of thousands of acres and generate thousands of jobs in Kentucky in the near future, Agriculture Commissioner James Comer told hundreds of hemp growers, processors, and enthusiasts at the Hemp Industries Association Conference Sept. 28 in Lexington.

Kroger will add dozens of Kentucky Proud items in its northern Kentucky supermarkets, expanding a partnership of the national chain and Kentucky's official farm marketing program, officials with Kroger and the Kentucky Department of Agriculture announced Sept. 24.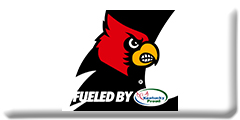 University of Louisville sports fans and event guests can enjoy Kentucky Proud foods at UofL athletic events as well as concerts and shows at the KFC Yum! Center through the university's exclusive hospitality provider.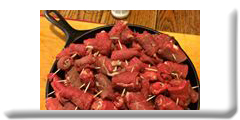 Small livestock producers, deer hunters, and meat lovers in western Kentucky take note: There is a new meat processing facility centrally located between Owensboro, Henderson, and Madisonville.
Kentucky Farm Bureau reminds farm workers to keep their combine engines clear and well-maintained before firing them up and heading out to the field.
Kentucky Farm Fact
Almost all of the nation's hemp was produced in the Bluegrass region of Kentucky during much of the post-Civil War era.