Kentucky Ag News
Vol. 8 No. 21 • November 18, 2015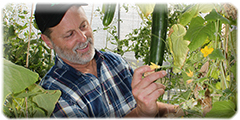 Homegrown By Heroes aims to help Kentucky's veteran farmers forge careers in agriculture. The program also helps veteran producers open new markets in grocery stores and restaurants.
Agriculture Commissioner James Comer on Nov. 13 cut the ribbon to ceremonially launch the new Eastern Kentucky Mobile Science Activity Center that will travel to schools and events throughout the region.
You support Kentucky Proud. You shop at your local farmers' market. You look for the Kentucky Proud label at the grocery and other retail stores. But do you give the gift of Kentucky Proud to your loved ones during the holiday season?
Wineries from Burkesville, Frankfort, and Paducah received Commissioner's Cup honors at the Celebration of Kentucky Wines gala Nov. 14.
The Kentucky Department of Agriculture was awarded a Specialty Crop Block Grant for $291,564.95 from the U.S. Department of Agriculture to work with Kentucky institutions and organizations to strengthen markets for specialty crops in Kentucky.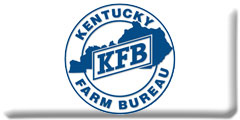 On the Nov. 18 "Across Kentucky" podcast, state apiarist Tammy Horn Potter talks about the upcoming season and chores for beekeepers to keep their hives in good shape to make it through the winter. (audio)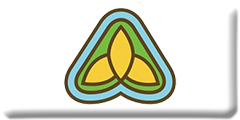 Accelerating Appalachia's spring 2016 program consists of four three-day workshops over 12 weeks from February-May in Pikeville, Lexington, and Louisville, Ky., and Asheville, N.C.
Kentucky FFA was well represented at the 88th Annual National FFA Convention Oct. 28-31 in Louisville.
The Frankfort university was awarded $1,194,942 for three projects.
Todd Barlow, senior manager of state affairs for Syngenta Crop Production of Louisville, was named one of two recipients of the Southern Crop Production Association's William C. Larue Award earlier this month.
The University of Kentucky College of Agriculture, Food and Environment recently began a partnership with the University of Tennessee Institute of Agriculture to conduct research that may help organic dairies strengthen their profitability.