Kentucky Ag News
Vol. 9 No. 13 • July 19, 2016
Hunger advocates, members of the Hunger Task Force, and local leaders will meet in Bowling Green July 22 and in Morehead July 26.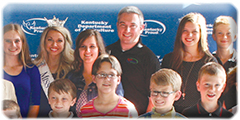 Twenty-six winners of the Kentucky Department of Agriculture's (KDA's) 16th annual Poster and Essay Contest were honored at an awards ceremony Friday, July 15 at Whitaker Bank Ballpark in Lexington.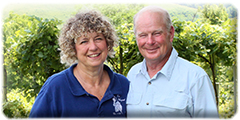 Tom Beall had no idea that he was buying a piece of American history when he purchased a scenic tract of land along the Kentucky River in 1994.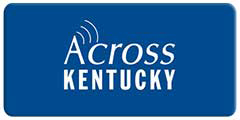 Commercial vegetable grower Danny Garrett of McCracken County had never heard of Farms to Food Banks until last year, when sale of a large shipment of tomatoes fell through. (audio)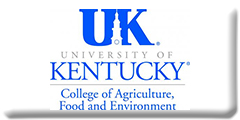 Carol Hinton is one of several Kentucky agriculture and natural resources extension agents who work with their growers to make sure they are compliant with the U.S. Tobacco Good Agricultural Practices Program.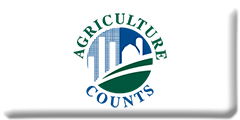 Growers expect a yield of 74.0 bushels per acre, up 1.0 bushel from 2015 and up 2.0 bushel from June.
One of the 2,600 farms surveyed by the National Agricultural Statistics Service earlier this year in Kentucky was Michael Buckman's farm in Marion County.
Agriculture Secretary Tom Vilsack recently announced the investment of more than $9 million in loans and grants to support job growth and economic development in 12 states.
Kentucky Farm Fact
The Kentucky Department of Agriculture's 15 motor fuel pump inspectors check some 60,000 pumps throughout the Commonwealth every year to make sure they are dispensing the correct amount of fuel. They also look to assure the pumps are in proper working order and haven't been compromised by thieves looking to steal consumers' credit card data.