Kentucky Ag News
Vol. 9 No. 2 • February 1, 2016
Commissioner of Agriculture Ryan Quarles was scheduled to join Gov. Matt Bevin on Monday to tour the scene of the Jan. 30 fire at Blue Grass Stockyards. On Saturday, Commissioner Quarles issued a statement pledging the assistance of the Kentucky Department of Agriculture.
Commissioner of Agriculture Ryan Quarles addressed legislative committees, the Kentucky Cattlemen's Association Convention, the Commodity Conference, the Kentucky Ag Expo, and other groups in his first month in office. Watch videos of his appearances here.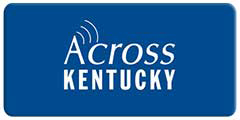 Commissioner of Agriculture Ryan Quarles discusses his first few weeks in office, some of his long-range plans, and some of the actions he's already put into place at the Kentucky Agriculture Department. (audio)
The Kentucky state veterinarian's office is monitoring the avian influenza outbreak in poultry flocks in southern Indiana to protect Kentucky's $1 billion poultry and egg industry.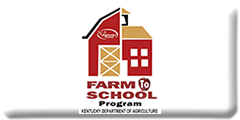 Schools in eight Kentucky counties will receive face-to-face instruction from chefs to help them serve fresh local foods to their students under two pilot projects led by the Kentucky Department of Agriculture's Farm to School Program.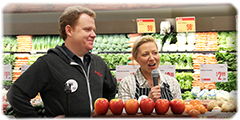 The Kentucky Department of Agriculture on Jan. 27 welcomed Lucky's Market as a new Kentucky Proud retailer in Lexington's burgeoning local food scene.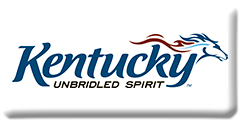 Gov. Matt Bevin appointed Warren Beeler as executive director of the Governor's Office of Agriculture Policy and named Kristen Branscum commissioner of the Department of Travel and Toursim.
The decline in the costs of food continued its year-long pattern as the average price of retail food items across the Commonwealth decreased as indicated by the most recent Kentucky Farm Bureau Federation's Marketbasket Survey.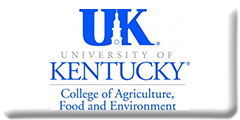 The first research crowdfunding project launched at the University of Kentucky helped secure an approximate $2.1 million, five-year, multiple species grant from the U.S. Department of Agriculture.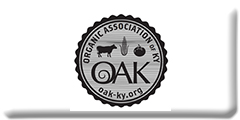 Jeff Moyer, executive director of Rodale Institute, is the keynote speaker along with Wisconsin certified organic beef grazing farmer Jim Munsch.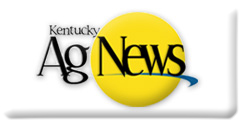 The Council for Burley Tobacco awarded $80,500 in grant funds to the following projects for the 2016 awards cycle.