Kentucky Ag News
Vol. 9 No. 7 • April 20, 2016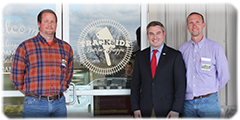 John Edwards and Chris Wright grew up together, worked for the same company, and now are co-owners of their own Kentucky Proud meat-processing business.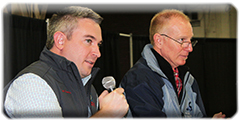 Buyers from Kentucky and several other states gave a total of $425,915 for 206 head at the 54th Annual Kentucky National Dairy Show & Sale April 7-9 at the Kentucky Exposition Center.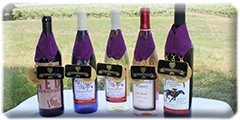 The Kentucky Department of Agriculture and the Kentucky Grape & Wine Council have announced that the fourth annual Kentucky Commonwealth Commercial Wine Competition & Commissioner's Cup (KCCWC&CC) will take place at Sullivan University in Louisville on Oct. 29.
Bluegrass Stockyards Chief Operating Officer Jim Akers recently gave an update on the rebuilding process after the January fire that destroyed the Lexington facility. (audio)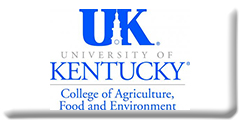 The University of Kentucky College of Agriculture, Food and Environment inducted five new members to its Hall of Distinguished Alumni.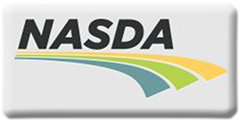 The National Association of State Departments of Agriculture has selected Mallie Meyers of Kevil, Kentucky through our competitive selection process for our Agriculture Policy Intern.
An Adair County farmer is reporting promising results after his first winter using bale grazing to feed his cattle. (video)
The Kentucky Horse Council and Murray State University announce two programs to be conducted at Murray State University's Equine Center in Murray, Kentucky.
The Co-op has announced $50,000 of Burley Tobacco Check-off funds have been contributed toward research projects with the University of Kentucky College of Agriculture.
Agriculture Secretary Tom Vilsack on April 8 announced that USDA is making up to $44 million available to farmers, ranchers and businesses to develop new bio-based products and expand markets through the Value-Added Producer Grant program.