Kentucky Ag News
Vol. 9 No. 9 • May 17, 2016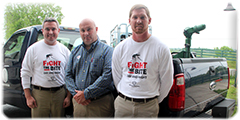 Agriculture Commissioner Ryan Quarles joined other state officials and science experts to announce a partnership of the Kentucky Department of Agriculture and the Kentucky Department for Public Health to prevent the spread of Zika virus in Kentucky.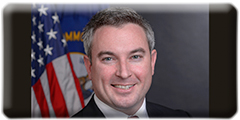 May is Beef Month, and this is an opportunity for us to educate our non-farming friends and neighbors about beef's benefits to Kentucky's economy and its role in a healthy diet.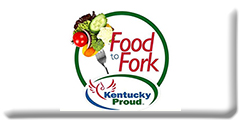 The Kentucky Department of Agriculture is accepting applications from community organizations interested in hosting Kentucky Proud dinners now through fall of 2016.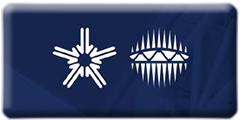 "The reorganization of the State Fair board, through Senate Bill 191, assures world-class agricultural events, such as the National Farm Machinery Show, the North American International Livestock Exposition, and the Kentucky State Fair, will continue for years to come."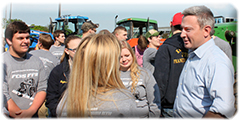 Franklin County FFA students recently celebrated Take Your Tractor to School Day and said hello to Agriculture Commissioner Ryan Quarles. (video)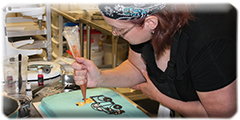 After participating in the community open house April 11 at Chef Space, Louisville's first kitchen incubator in the Russell neighborhood, Ben Shaffar came away impressed with the new Kentucky Proud member.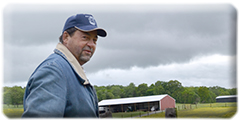 Tim Coomer, 56, of Hiseville began working on behalf of USDA National Agriculture Statistics Service (NASS) as an enumerator eight years ago, a job most outside of farming may have never heard about.
Mary Courtney of Shelby County won the honor in a competition sponsored by America's Farmers.
Berea College in Kentucky was awarded a $40,000 grant for energy audits.