Kentucky Ag News
Vol. 10 No. 21 • October 31, 2017
Agriculture Commissioner Ryan Quarles celebrates unique Kentucky Proud craft beers, tells how you can make your holidays Kentucky Proud, and reminds everyone to help our less fortunate friends and neighbors this holiday season. (video)
College students pursuing a career in agriculture or government are invited to apply for positions in the Kentucky Department of Agriculture's (KDA's) internship program for the summer of 2018.
Agriculture Commissioner Ryan Quarles congratulated Gracie Furnish of Harrison County on her election as FFA Eastern Region vice president .
Joel Wilson, president of the Kentucky Vegetable Growers Association, says making connections in the fall should help buyers find producers while helping growers plan their crops for next season. (audio)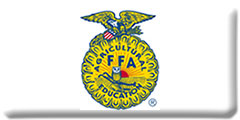 Kentucky's Brandon Davis was chosen as the President Elect of the National Association of Supervisors of Agricultural Education (NASAE) at the group's annual convention in Indianapolis.
More than 250 equine industry representatives attended the celebration dinner for the Maxwell H. Gluck Equine Research Center.
Grain markets this fall are suggesting producers should store their corn and soybeans. The question is whether storage is going to pay off.
The Food Connection at the University of Kentucky recently announced a new program, Cultivate Kentucky Partnership, that will engage in education and outreach to specialty crop producers across the state.
USDA's National Agricultural Statistics Service mailed the annual Row Crops County Agricultural Production Survey earlier this month
The U.S. Department of Agriculture (USDA) will begin mailing ballots to eligible farmers and ranchers for the 2017 Farm Service Agency County Committee elections on Monday.