Kentucky Ag News
Vol. 7 No. 12  • June 16, 2014
As if powered by the Kentucky Proud milk it stands for, Udderly Kentucky has been in a serious growth spurt since its launch 11 months ago.
Tammy Horn, Kentucky's new state apiarist, spoke to host Ray Bowman about the state of the beekeeping industry on a recent episode of "The Food and Farm File." Dr. Horn talked about her new post on Kentucky Farm Bureau's "Across Kentucky" podcast.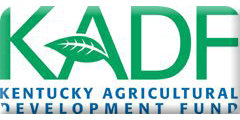 As a result of an agreement between Kentucky and tobacco manufacturers prompted by an adverse ruling in the 2003 MSA arbitration proceeding, the state has settled 10 years of disputed claims and litigation, starting with 2003 payments and running through 2012.
Maury Cox, executive director of the Kentucky Dairy Development Council, talked about June Dairy Month and how dairy farmers are doing in the state on a recent edition of the "Across Kentucky" podcast. (audio)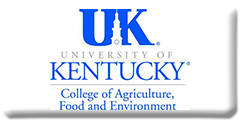 The University of Kentucky's quarter-scale tractor team reclaimed the top spot at the recent American Society of Agricultural and Biological Engineers International Quarter Scale Tractor Student Design Competition.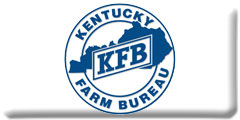 Kentucky farmers have until July 1 to submit nominations for Kentucky Farm Bureau Farmer of the Year.
Barbara Napier is an artist, and for years Snug Hollow Farm in rural Estill County has been her canvas and her passion.
Coming up

Kentucky Farm Bureau Roadside Market Summer Tour
Kentucky Farm Fact
Kentucky farm cash receipts (excluding equine) increased 26.2 percent from 2007 to 2012, according to the 2012 Census of Agriculture.