Kentucky Ag News
Vol. 10 No. 11 • May 30, 2017
On the May episode of "Commissioner's Comments," Agriculture Commissioner Ryan Quarles visits the new Breathitt Veterinary Center and honors Kentucky's beef cattle industry during May Beef Month. (video)
On "Kentucky Farm Bureau Minute," Agriculture Commissioner Ryan Quarles discusses the appointments of USDA Secretary Sonny Perdue and EPA Administrator Scott Pruitt. (video)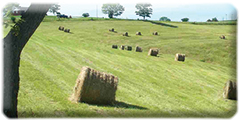 Commissioner of Agriculture Ryan Quarles is cautioning area farmers to stay alert for possible scams targeting hay buyers and sellers.
The Kentucky Department of Agriculture is working with local officials in western Kentucky to combat an outbreak of floodwater mosquitoes in the Land Between the Lakes area.
Agriculture Commissioner Ryan Quarles joined other dignitaries for a ceremony to officially open the new Sunstrand fiber processing plant today in Louisville.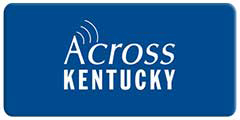 Kentucky Farm to School Program Coordinator Tina Garland talks about the Junior Chef program, some of the participants, and the first national competition next year. (audio)
A USDA report details a national survey of CSA managers and farm operators and provides an updated description of CSA operations nationally.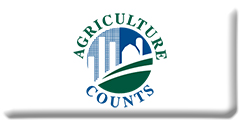 During the next several weeks, the U.S. Department of Agriculture's National Agricultural Statistics Service will conduct two major mid-year surveys, the June Agricultural Survey and the June Area Survey.
Kentucky Farm Fact
Each Kentucky dairy cow provides an average of 2,101 gallons of milk per year. Raise a glass to Kentucky's 630 dairy farms during June Dairy Month! #KyAg365