Kentucky Ag News
Vol. 10 No. 4 • February 15, 2017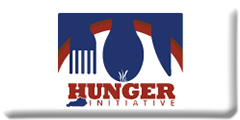 Agriculture Commissioner Ryan Quarles gave an update of the Kentucky Department of Agriculture's Hunger Initiative and urged all Kentuckians to help fight hunger in a rally to raise awareness of Kentucky's hunger problem.
Agriculture Commissioner Ryan Quarles endorsed legislation that would help Kentucky farmers transport their goods more efficiently.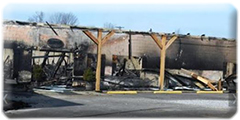 Commissioner of Agriculture Ryan Quarles released the following statement on the fire that occurred at Harper's Country Hams in Hickman County. (Photo courtesy West Kentucky Journal)
The Kentucky Department of Agriculture's chief of staff, Keith Rogers, lays out a few plans ahead for the department as it will be working toward direct export trade with international destinations. (audio)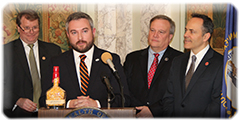 Kentucky's skyrocketing Bourbon industry shows no signs of slowing down, as the signature spirit increased its economic output by $1 billion in the last two years alone.

Crigger Farm, a Kentucky Proud agribusiness in Gallatin County, has added a new twist to creamed honey.

Jimmy Henning will step down as associate dean for extension and director of the University of Kentucky Cooperative Extension Service on Feb. 15.
The Burley Tobacco Growers Cooperative Association (BTGCA) is proud to announce that the 2017 BTGCA Scholarship applications are now being accepted.
The Kentucky Horse Racing Commission announced the release of the 2016 Kentucky Thoroughbred Breeders' Incentive Funds.